Skip to Main Content
It looks like you're using Internet Explorer 11 or older. This website works best with modern browsers such as the latest versions of Chrome, Firefox, Safari, and Edge. If you continue with this browser, you may see unexpected results.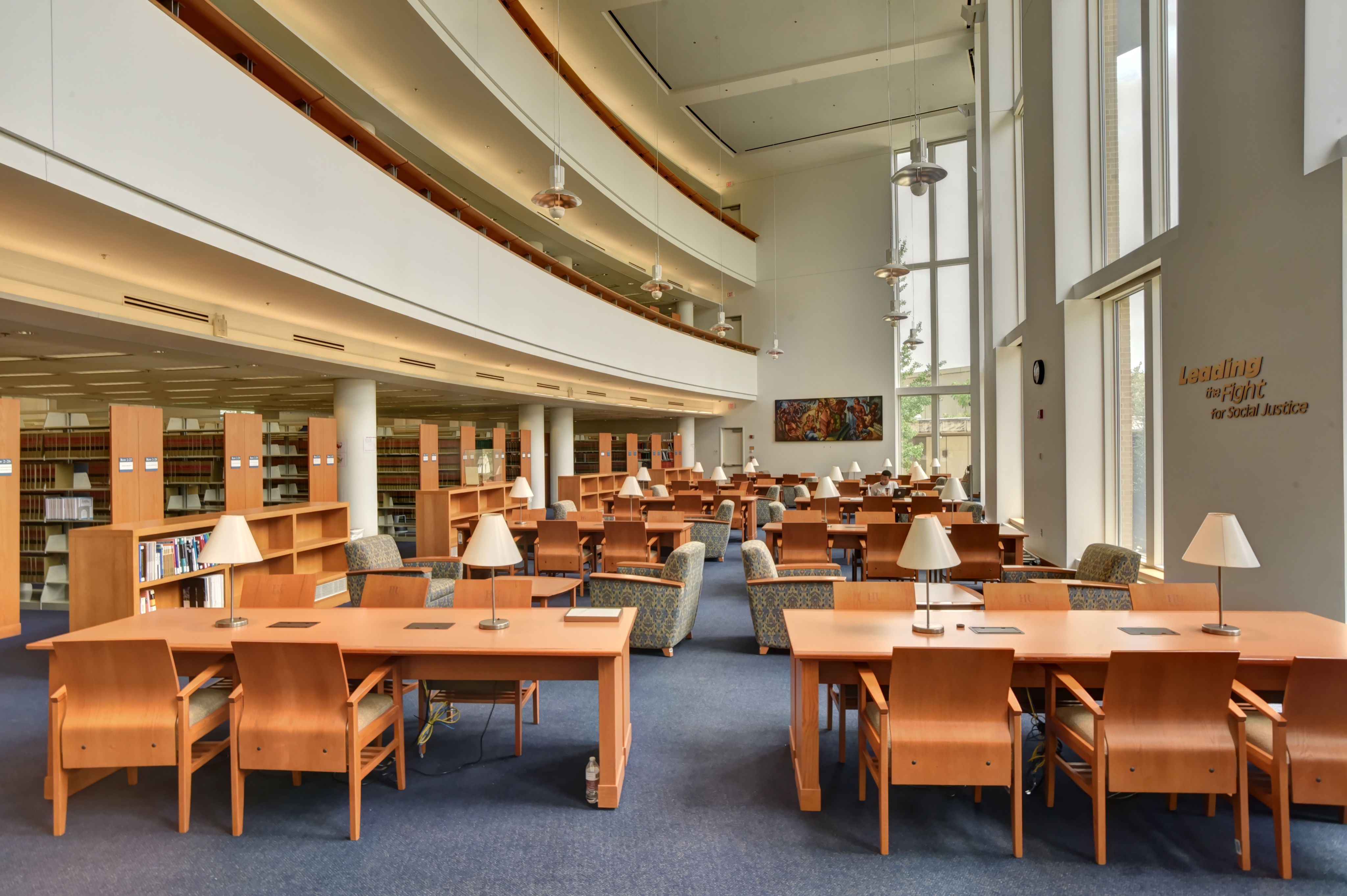 On Site Services
The Vernon E. Jordan Jr. Law Library provides the following services to Howard University School of Law faculty, staff, and students:
computer labs with free printing
group study rooms to accommodate up to 6 patrons
individual study rooms (can accommodate 2 patrons)
course reserve materials
Federal Depository material - Members of the public who are interested in researching physical items in our Federal depository library collection are encouraged to reach out to us at reference@law.howard.edu. In addition, access to online Government information is available through our catalog, government websites, and several Libguides. Contact information for nearby FDLP libraries can be found in the FDLP Library Directory. We look forward to seeing you in person once it's safe to do so!
technology support
assistance with legal research databases - Howard School of Law faculty, staff, and students should contact Richard Akers at rakers@law.howard.edu to access LexisNexis+ or Westlaw Edge.
Government Databases
Government Databases and Research Materials
Congress.gov

This link opens in a new window

Congress.gov is the official website for U.S. federal legislative information. The site provides access to accurate, timely, and complete legislative information for Members of Congress, legislative agencies, and the public. It is presented by the Library of Congress (LOC) using data from the Office of the Clerk of the U.S. House of Representatives, the Office of the Secretary of the Senate, the Government Publishing Office, Congressional Budget Office, and the LOC's Congressional Research Service.

U.S. Federal Depository Library Program - ProQuest Congressional Collections (temporary expanded access)

This link opens in a new window

The content will be available to you, for free, through June 30, 2020. 
-Congressional Basic with Historic Indexes (1789-present) (for more information access their LibGuide: https://proquest.libguides.com/qs_congbasic)
-U.S. Serial Set Digital Collection (1789-present) (for more information access their LibGuide: Lib Guide: https://proquest.libguides.com/serialset)
-Congressional Hearings Digital Collection (1824-present) (for more information access their LibGuide: https://proquest.libguides.com/hearings )
-Congressional Research Digital Collection (1830-present) (for more information access their LibGuide: https://proquest.libguides.com/crdc)